This is a sponsored post, however, all opinions are my own.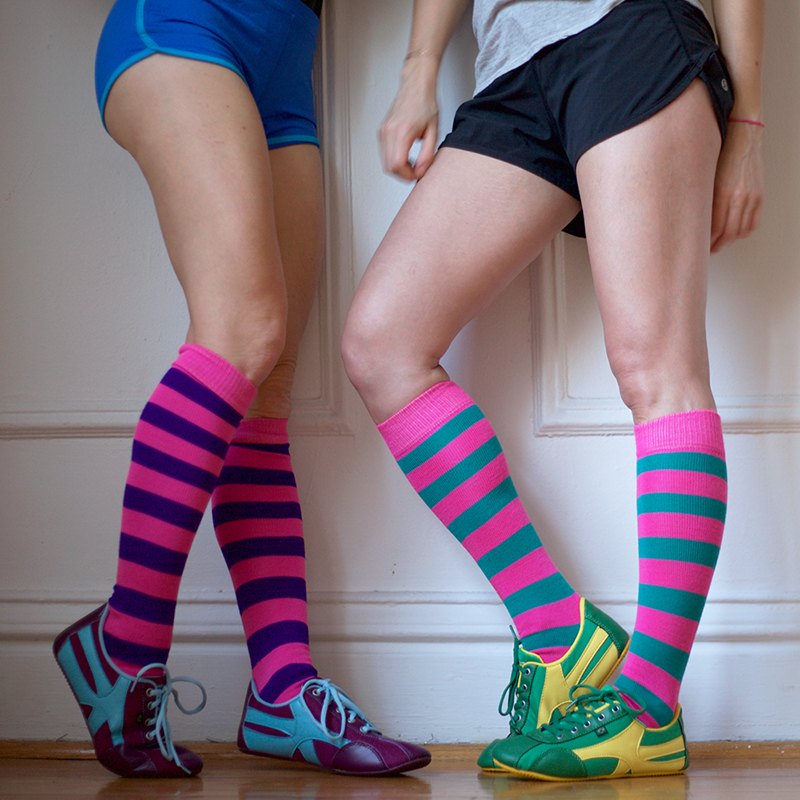 I've always loved a cute pair of
striped socks
and as a mom of five girls, I've done more than my share of shopping for them throughout the years. There's just something really fun about super colorful knee-length socks, maybe it's because I'm still an 80's kid at heart and stiped socks really take me back to those good old days of being young. But I really do think that knee-length striped socks are such a fun way to go when you want to jazz up a sports uniform, a holiday costume or even an everyday outfit.
But as fun as striped socks are, they are not always the easiest to find. That's why I always get really excited when we manage to bump into some at the mall or department store, which isn't very often at all. Usually, you can only get them in the spring or fall and they are almost always either Halloween or Easter themed, which is cute but what about everyday striped socks?
These days it's a lot easier to get that perfect pair of Made In USA striped socks you've been looking for - and in a really wide range of colors too! No more just black and white striped socks or orange and black (obviously seasonal for Halloween), at Chrissy's Knee High Socks you can find an entire selection of color combos, including super fun ones like neon pink and purple or even rainbow stripes!
I see a few pairs of
striped socks
in my girls' Easter basket this year, including those super cute rainbow ones. Which pair is your favorite?