This shop has been compensated by Collective Bias, Inc. and its advertiser. All opinions are mine alone. #PlayWithPlaymobil #CollectiveBias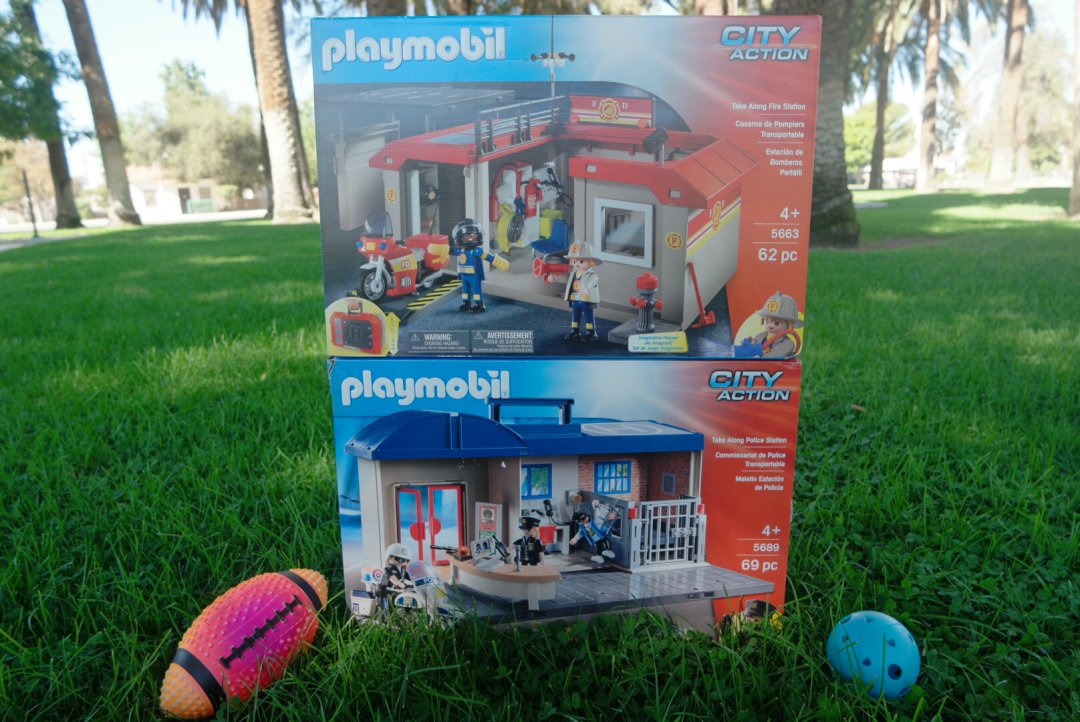 Click on the tabs in the picture above for information to purchase PLAYMOBIL toys!
I have a confession - our kids love technology and it has become a problem in our household. We've always set limits and I am a huge believer in letting kids out to play, in buying them toys that will help them fuel their imaginations and get them in the dirt and grass to play. But even so, there are days that I feel we are losing the fight, days that the boys claim to be too tired to go out and instead want to lounge about with their tablets.
That's when I know it's time to pull out the big guns and get them back to playing the way I know they love, it's time to plan a good old fashioned playdate.
The place: Outdoors! Do you remember being a kid and how much fun it was to play outside? Those were the days! We lived in an apartment complex that was filled with tons of families and I remember getting to go out to play every single day after homework. We would literally stay outdoors until right before bath time and enjoyed every single second.
While the world no longer allows us to let our kids roam about outdoors on their own they can still enjoy the yard, your patio or a local park.
The goods:
To make this a really spectacular playdate, they picked out a few new playsets from Walmart. Nothing gets these boys as excited as a new toy and
PLAYMOBIL toys
are exactly what the doctor ordered for hours of imaginative play.
PLAYMOBIL brings you imaginative play sets focused around iconic figures from a variety of worlds, both realistic (police, firemen, etc.) and fantastical (modern day dinos). The boys picked out a police and fire station, both of which we have just a few blocks from home, so these sets feel really realistic to them.
Boys can be pretty rough, especially when they are putting a playset together and get frustrated. But
PLAYMOBIL toys are really high-quality and very sturdy.
PLAYMOBIL play sets help develop both cognitive and social/emotional skills, both things these boys work on every single day since one is in Kidergarten and the other in first grade.
Anthony has always struggled with his motor skills so these toys are perfect for him and sturdy enough to take the beating.
The snacks: Don't forget to get some snacks and drinks ready, nothing fancy. Kids snacking doesn't require much prep, simply throw some crackers into baggies and add some drinks.
The smiles:
With new
PLAYMOBIL playsets
and snacks, those will come automatically. The kids won't be the only ones smiling either, as a parent and grandparent, I find it so refreshing to watch these boys play with these playsets for hours.
PLAYMOBIL playsets are super detailed so you might have to jump in and help them put them together. These boys have three older siblings/cousins who jumped at the chance to help.
PLAYMOBIL playsets have been a big hit with our boys. They've bee enjoying hour after hour of police and fire fighter action.