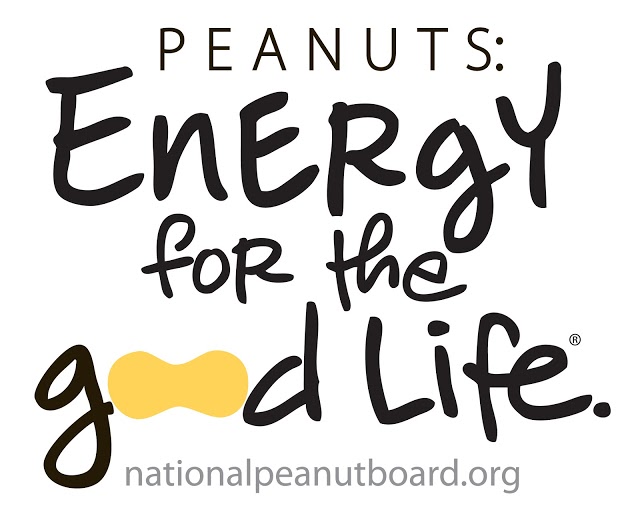 Peanuts. Not only are peanuts a great every day snack, they have tons of good-for-you vitamins and nutrients. With 7 grams per serving, peanuts have more energy boosting protein than any nut. Coupled with their more than 30 essential vitamins and nutrients, peanuts are considered a Superfood. The great thing about this super food is that you don't have to fight in order to give it to your kids. Out of my 5 girls, only one of them dislikes peanut butter, but she does like peanuts, so one way or another we all eat peanuts a few times a week. It might be strange to some people, but one of the foods that always brings me fond memories of being a kid is a peanut butter and jelly sandwich with a glass of milk. I know it seems very simple. But it was one of the rare sweet treats that we would get as kids so it was forever ingrained in me as something very special.
Juggling work, family and every day activities can take a lot out of us. More than ever, we need help to get through the day (or night) in our increasingly busy lives. Peanuts and peanut butter provide lasting energy and are a smart addition to your diet any time of the day. It's also an affordable source of protein and really convenient--you can take a pack with you or stir peanut butter in a smoothie or your oatmeal.
When you combine the value, nutrition and flavor of peanuts and peanut butter, families really get a nice bang for their buck!
For this campaign I was asked to incorporate peanuts or peanut butter into a favorite recipe of ours. I immediately thought about Crepes because they are such a delicious way to start any day. The addition of peanut butter filling will make the crepes not just a treat, but they will give us more energy for the long day ahead.
Ingredients for 8 crepes:
1 teaspoon vanilla extract
2 tablespoons melted butter
Skippy Creamy Peanut Butter
Starting with the mixture, add flour and eggs to a mixing bowl and whisk until well blended. Slowly add milk, water, butter, vanilla and pinch of salt and keep whisking until mixture is lump free.
Once your mixture is ready heat skillet or crepe pan on medium heat. Add a pad of butter to coat. The trick is to keep the crepe as thin as possible so pour only enough to cover about 1/3 of the pan and then quickly swirl the mixture around until it coats the bottom of the pan completely. Cook for about 30 seconds, turn the crepe carefully and cook for 10-15 more seconds.
I like to prep and serve them while they are warm. Place peanut butter in small sandwich bag and cut a tiny bit on the corner to spread nicely. Add chopped apples and banana. Serve immediately and enjoy!
Now that is a great way to start the day or a nice weekend! It will probably take you a few times before your crepe comes out perfect but even if they come out crooked or thicker, they are still really good. My crepe above came out too thick but it was still delicious. Let me know if you try this recipe out!
Get more information about peanuts and find many more recipes by visiting the
National Peanut Board
online. We all need more energy, and peanuts can give us that boost we need to enjoy the good life!