This post brought to you by Kmart. All opinions are 100% mine.
The holidays are nearly here! You know what that means, it's time to get all those Christmas lists together and start your Holiday shopping. But wait! What do you do when you find all of the holiday gifts on your list but can't afford to pay it for all right away? Well Kmart's layaway program may be exactly what you need.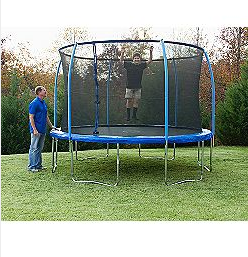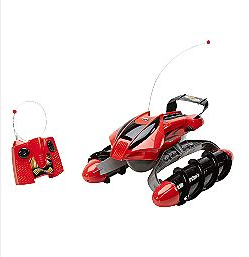 Awesome gifts like 12' trampoline with enclosure ($249.99) or this Hot Wheels Terrain Twister ($99.99) are fun and bound to go over well with the family but high prices can make it near impossible to pay for all at once. Layaway allows you to put these two potential gifts aside and pay for them in installments so you're not strugling to pay for all of your gifts at the same time.
Unfortunately needing to place certain items on layaway is something that has happened to us quite a few times throughout the year, especially considering our big family so having year round layaway available nationwide and with no fees always makes shopping a little bit easier. With Kmart layaway you can also put a full range of products on layaway, shop in one store and pick up in another, buy online and pick up in store, and so much more. Other retailers like Wal-Mart, Best Buy, and Toys R Us can't do all that for you.
Kmart's layaway plan beats out all of their other leading compettitors by offering more with their plan at no cost to you. And in celebration of the upcoming holidays Kmart is launching the Kmart's Big Layaway Giveaway! Beginning on September 9th and continuing till November 17th Kmart will be giving one layaway giveaway every week in every store! So get those holidays gifts you've been eyeing in Kmart's free layaway and maybe you'll be one of Kmart's big winners!