During my first year and a half blogging, I never attended a Twitter party. I didn't even have a clue about what they were or how to participate, to tell you the truth they just kind of seemed as an hour and a half of my life that I would waste. As I began to see more and more people posting about winning great prizes and how fun they were I began to get a bit curious and one day made time to attend one.
I still laugh at how "green" I was about the whole thing because I tried attending it from my regular Twitter page. I follow thousands of people so the tweets were just coming in, fast and furious and there I was, trying to catch the #hashtag for the party. Pretty much impossible- and I gave up. This is where you can really see how clueless I was about the whole social networking scene.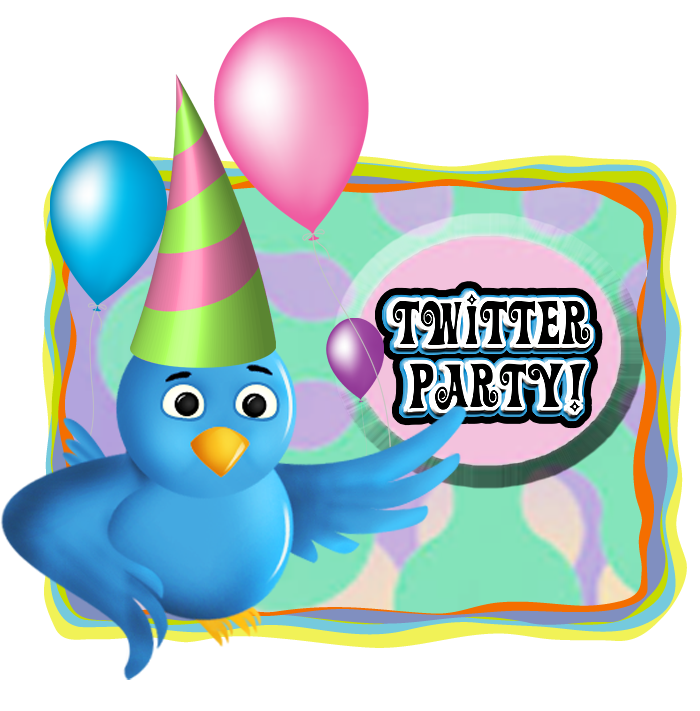 A few weeks later, and after doing some good old research online I gave it another try, this time from TweetChat.com. Wow, what a difference! I could actually see the tweets and was able to stick it out during the duration of the party, PLUS I won a prize! If I remember correctly it was a $50 Amazon gift code, which was totally great because I am a big Amazon shopper.
I know there are a few other sites that you can use when attending Twitter parties, Tweet Chat for me is the easiest to follow. After that first win I was hooked and always make time to attend parties that have really good prizes, or that are about a company or event I really enjoy or want to know more about. I have never won one of the really big prizes; iPad, Kindle Fire, cell phones w/air time, or other biggies like that, but I have won my share of good stuff. These are just a few of the items I can remember winning, of the top of my head.
Baby activity center plus $50 Amazon code

$50 Amazon code

$100.00 VISA gift card

Suave Line of Products plus $100 VISA GC (waiting on this to arrive)
Another small tip is that Twitter parties are good for your Klout score. The interaction between you and others and RT's that you get during those events makes your reach score higher and your score can actually go up a few points after attending even one. If you are blogging and dealing with PR people, you know how important that Klout score can be. (I wasn't even on Klout till a few months ago either, but I will leave that for another post)
Overall Twitter parties have been a great source of interaction with others, have been very informative, and when I win a prize I am totally stoked and will bounce about it for days. They really can be fun, and that time you spend on them, can be looked at as an investment in yourself. Next week there are over 6 Twitter parties that I aim to attend, one I am co-hosting and another that is part of a collective I belong to. All of these parties feature really amazing prizes, and like you see above, it really is possible to win a prize. I will be posting about the two Twitter parties I m involved with next week, and I hope to see some of you there!