Do you wish your favorite YouTube videos were available to you at any time or anywhere? Do you wish you could download all those videos you love to your iPod or iPhone? If so, then ImTOO YouTube Video Converter, might just be the solution for you. When you use ImTOO YouTube Video Converter, you can directly view your favorite YouTube videos using the software's built in browser. A couple other great reasons to consider ImTOO YouTube Video Converter is how it's also a great movie converter, and when using ImTOO, you can download and convert your favorite YouTube videos to your iPod, iPhone, Apple TV, PS2, PS3, XBOX, and various other portable devices.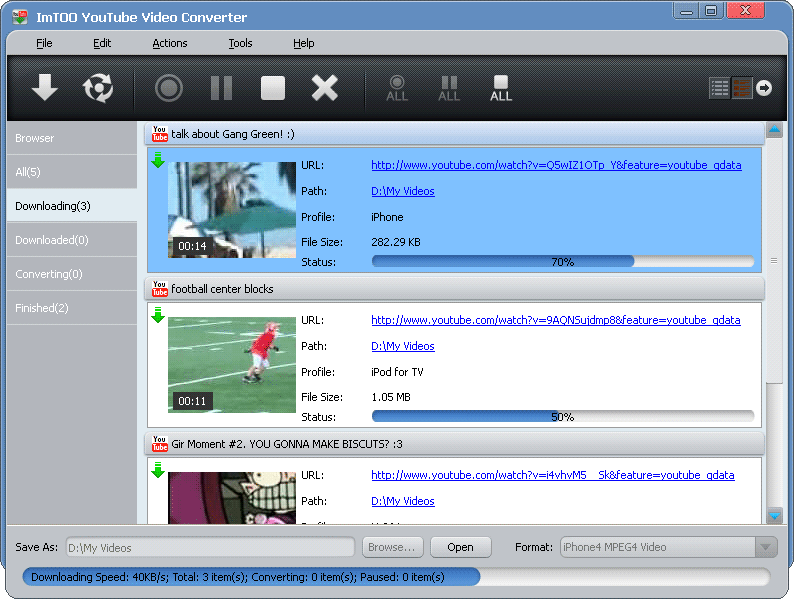 With it's one-step solution, downloading has never been this quick and easy, and it includes drop and drag feature to make it that much simpler. A few new features that you can find when using ImTOO, include; it's "thumbnail" view mode, it's ability to connect via proxy server, how it supports task management, and it can download videos of different resolution ratios. ImTOO YouTube Video Converter, is affordable too! Currently available for only $29.95, but is available for a free trial run. Visit the website now, and try it today!
This post brought to you by ImToo.