While I was working for my last company I got to do a lot of traveling to trade shows and other events for the company. I was in charge of purchasing so it was up to me to get the promotional giveaway items ordered for each show. Of course budget was a big factor in what I could order, just showing up at these events was expensive but we were also exhibiting and there had to be plenty of items that we could lure people to our booth with. One of the most inexpensive and most popular items to giveaway were the
promotional pens
. These were a really cheap way to give our info to hundreds of people at each show and work much better than a business card. Usually as soon as people saw that we had pens spread out on the table they would grab one and even if we didn't get a chance to talk to them we knew they had our contact info.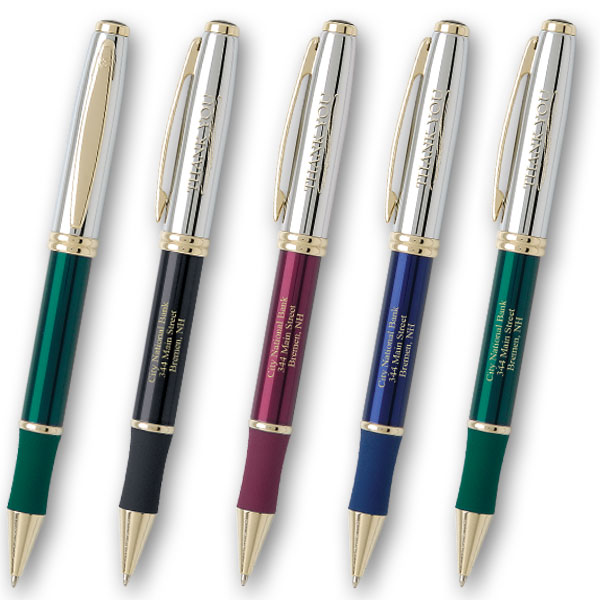 One company that I worked with often was
Amsterdam Printing
. Their selection of pens plus other really inexpensive items made it easy to have these free items for people to grab and we didn't go over budget. If you are having a small event and can afford a little bit more there are many other items you can order, that will be a HUGE hit.
Promotional items will really go a long way in helping you get your name and info out there. No one can resist a freebie, so you will find handing them out is easy and you won't have to push a business card in peoples faces.